Join your friendly and knowledgeable Aboriginal Guide and learn of Perth's first people the Wadjuk. Discover unique local plants of use for bush food and medicine. Explore an array of local bush tools and listen to a Dreamtime story.
Pick up some great bush survival tips on a highly professional and  informative Cultural experience in Western Australia's most visited location Kings Park and Botanic Garden.
Tour departs from the Indigenous Tour Sign Post at the edge of the Wadjuk Car Park in Kings Park next to the Main Map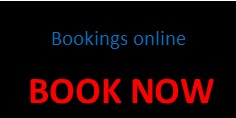 Click on Images above to enlarge
Could you survive if you got lost in the outback?

This highly regarded and professionally delivered tour is a snapshot of traditional Aboriginal life in the South West of Western Australia
For enquiries please phone:
Greg Nannup 
Mobile:

0405 630 606